Grab some vitamin sea with these 9 water-inspired diffuser blends!
If we could spend each day of the week swimming in the ocean, boating on a lake, or twirling in the rain, we would! There's nothing that smells more amazing than the seaside or a summer storm, and each of these blends will remind you of your treasured aqua adventures. Grab your trusty diffuser, add some YL essential oils, and press "go" on crashing waves and swimming pool cannon balls!
On The Dock of the Bay
It's crisp, it's cool, it's cozy. Snuggle up with a flannel blanket or someone you love. Mix Cypress, Lavender, Tangerine, and Spearmint and you're immediately transported to a quiet dock that sits oceanside in Maine!
Under the Boardwalk
Don't get all tide up—make time for the beach! If you're too far from sandy shores, add Cedarwood, Frankincense, and Citrus Fresh™—a flawlessly warm, complex, and zesty blend—to your diffuser instead.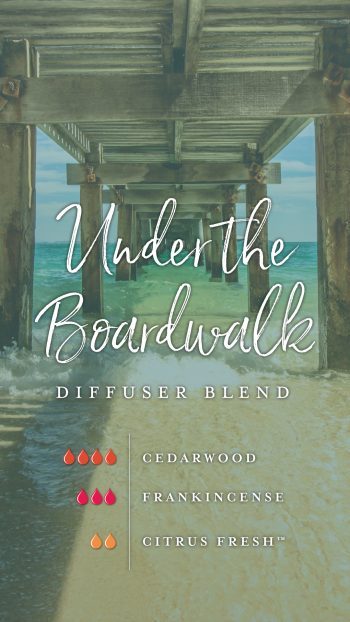 Raindrops on Roses
We've created a relaxing and indulgent night in! A diffuser recipe of Tea Tree, Lemon, Rose, and Peppermint captures the feeling of being curled up on the sofa on a rainy night with a cup of tea and the fuzziest socks!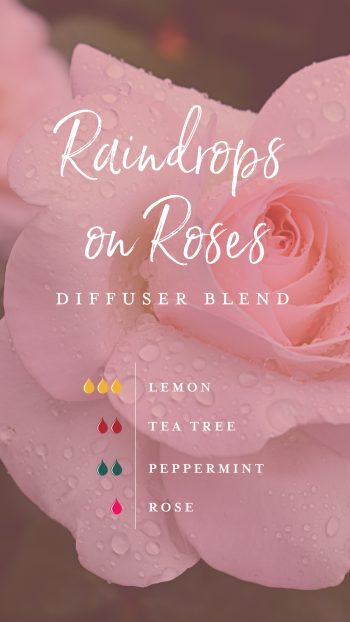 The River of Dreams
Adventure is out there! Seize the feeling of finally reaching the end of an arduous hike when you see the rushing river. Citrus oils like Grapefruit and Citrus Fresh combined with Hinoki expertly capture your wonder and awe at nature's masterpieces!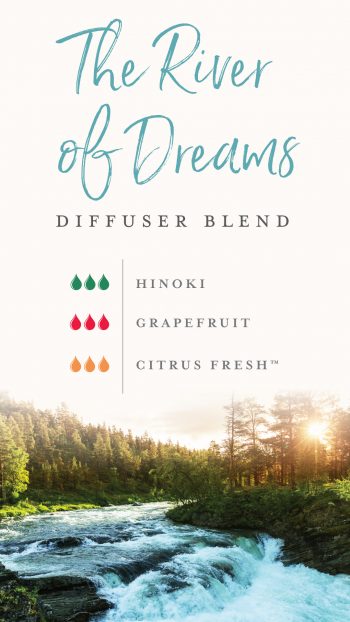 Island in the Sun
Our new motto: Life's a beach! But you don't need a tropical, exotic getaway to make it so! Just add Juniper, Bergamot, Eucalyptus Globulus, and Stress Away™ to your diffuser and you'll think you're drifting away on hammocks under a gorgeous sun!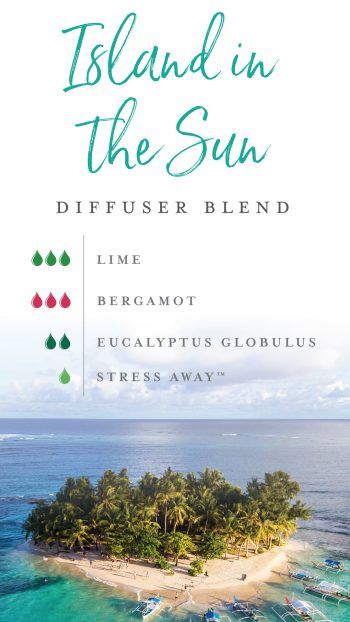 School's out for Summer
If all you want to do is run to the community pool and flirt with the lifeguard, this blend is for you! Inspiration™, Juniper, Peace & Calming®, and Tangerine do the trick and take you back to adolescent adventures free of homework!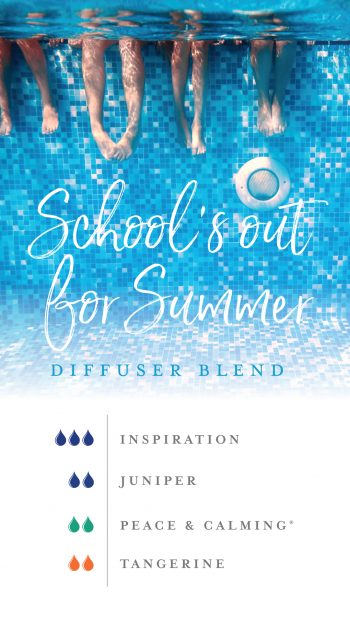 Down by the Lazy River
Wander through your own secret garden! Mix Geranium, Patchouli, Petitgrain, and Wintergreen and you'll get lost in daydreams, bubbling streams, and gorgeous hideaways for hours. Bonus points if you increase the magic of the moment with your Lantern Diffuser!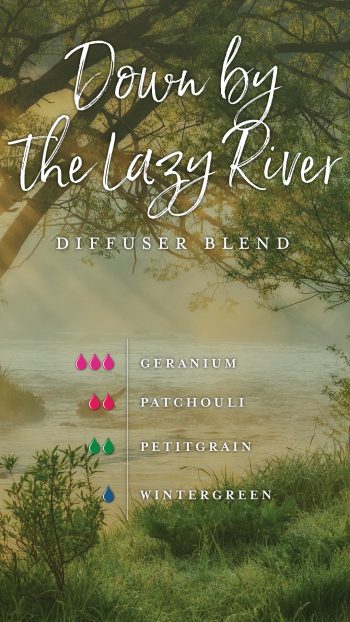 Splish-Splash
Rain boots required for this diffuser blend! When you mix Vetiver, Ylang Ylang, and Lemon Myrtle together, you'll feel the giddiness of a child who loves to splash around in puddles after a rainstorm.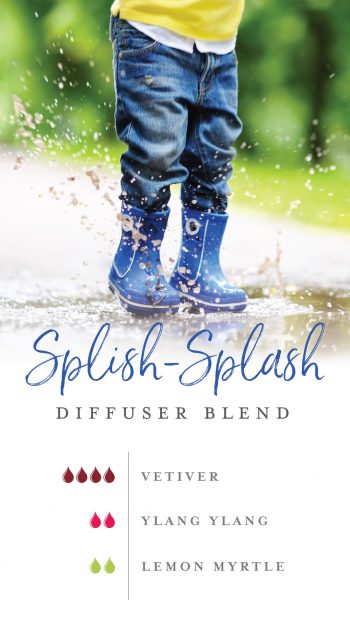 Singin' in the Rain
Live life like Don Lockwood—instead of lamenting the rain, dance in it! Diffuse essential oils Eucalyptus Radiata, Ravinstara, and Orange and you'll be ready to dash outside to play around in the summer storms!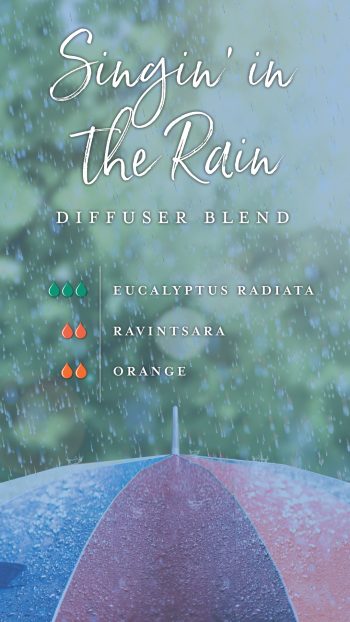 *These statements have not been evaluated by the Food and Drug Administration. This product is not intended to diagnose, treat, cure, or prevent any disease.